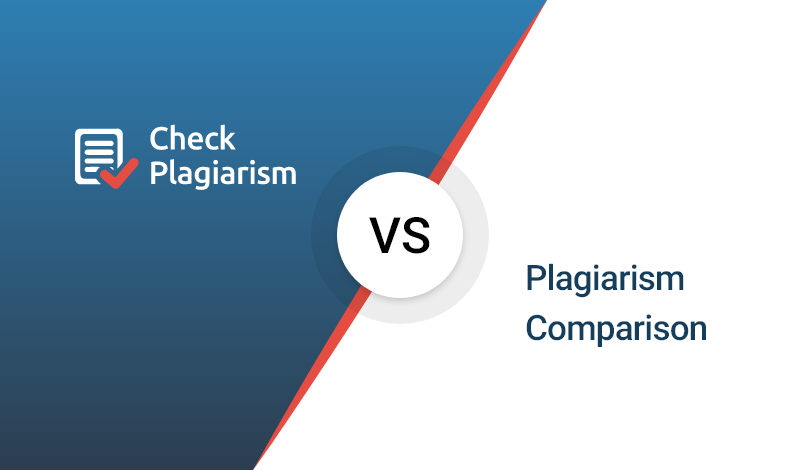 Most of the users confuse these two different tools plagiarism checker and plagiarism comparison search. Actually these tools are totally different is nature there is a little similarity between them.
Plagiarism detector searches your text all over the internet to check how much of your content is plagiarized. It checked online webpages, online documents and sources like online slides. This software is important to avoid plagiarism before you submit content online. Now as I already mentioned it only checked online web sources to check your articles; but if you want to compare your text with any specific source, this tool will not check it until and unless that specific file or document is available online.
Anti-plagiarism software check your full text sentence wise and minimum length of the sentence should be at least 55 characters but in text comparison search 3 worlds could me matched. These values vary according to the nature and requirements of the tool.
Plagiarism Comparison Search tool compare different files or webpages with each other. If text not matched with each other it does not mean that you content is 100% unique and not plagiarized. It means your content is not plagiarized according to second text or web page. This tool is useful when you want to check the exact similarity of two documents or urls in them. If you want to check plagiarism between two un published articles, then it is the best online software to help you in this.